Mernda Doreen Sewerage Strategy
"deferring major capital works for Yarra Valley Water"
In 2008 Yarra Valley Water engaged Urban Water Solutions to undertake a "nuts and bolts" review of its sewerage strategy for the major growth area of Mernda-Doreen.  The scope of the project included:
Revision of development projections;
Confirmation of the adequacy of infrastructure currently constructed, in construction or designed awaiting construction;
Determination of additional infrastructure required to service the ultimate development;
Assessment of whether the originally proposed Laurimar Flow Control Facility (FCF) could be removed from the capital works program; and
Development of a revised implementation plan for the required additional infrastructure.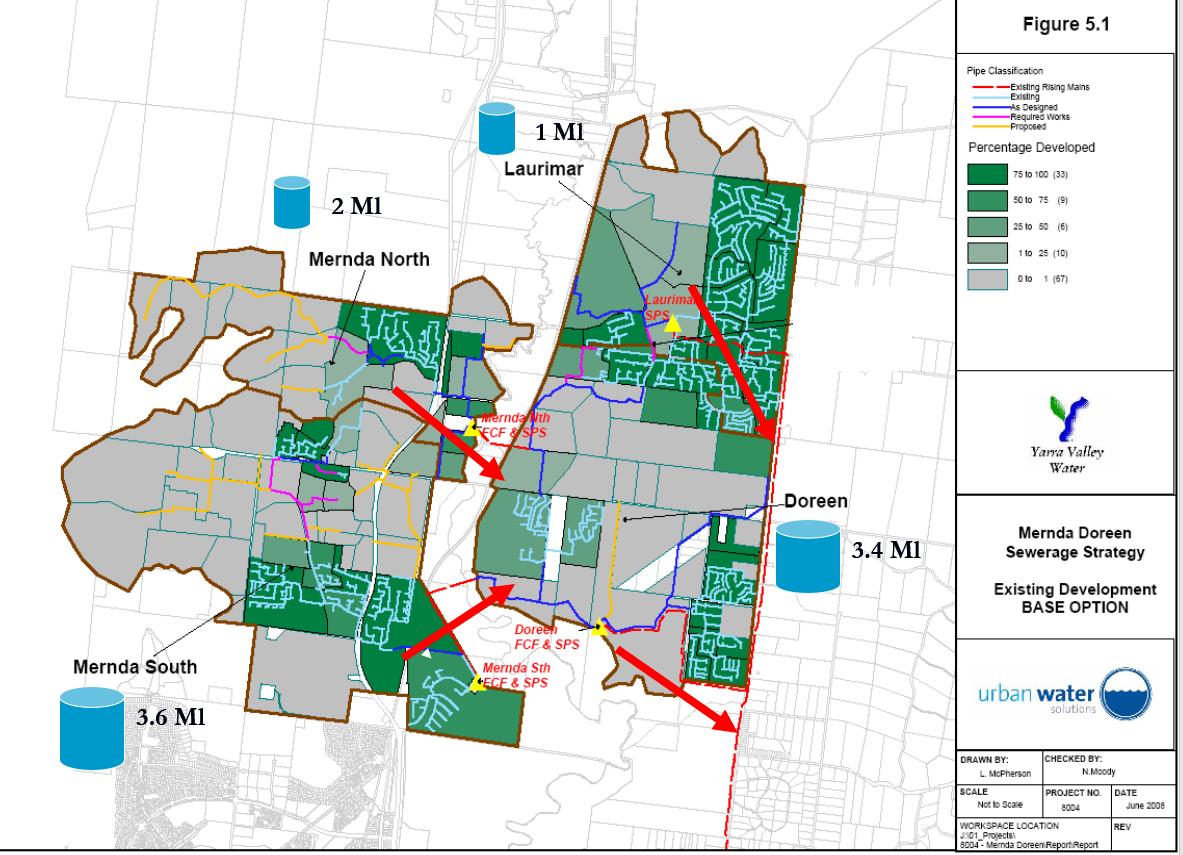 As part of the review Urban Water Solutions constructed a detailed dynamic InfoWorks CS hydraulic model of the all existing and proposed infrastructure, including three major flow control facilities, which incorporated real-time control protocols.  Output from the model enabled optimisation of Yarra Valley Water's strategy for servicing interim development projections.
A key outcome of the project was the identification of an alternative outfall which would enable Yarra Walley Water to defer major capital works for up to 10 years.
In 2010 Urban Water Solutions was re-engaged by Yarra Valley Water to develop a rainfall time series using historic data and undertake further review and refinement of its proposed servicing strategies, in particular its operational and control strategies.