Hobsons Bay Inflow/Infiltration Study


In 2011 Urban Water Solutions was commissioned by Melbourne Water to investigate the level of total dissolved solids (TDS) and total oxidised sulphur (TOS) entering the Hobsons Bay Main Sewer and its tributaries via non -rainfall dependent groundwater infiltration.  The objectives of the investigation were to determine the total load of flow, TDS and TOS delivered to the Western Treatment Plant via the Hobsons Bay Main and to provide robust estimates of the sources of these loads within the Hobsons Bay Main catchment.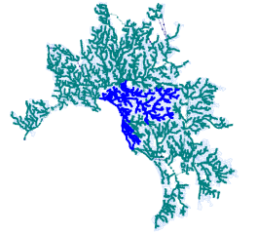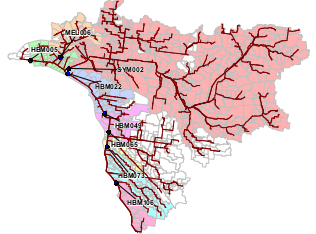 A detailed monitoring programme was designed and commissioned, and the data collected was used to calibrate the Hobsons Bay Main portion of the Melbourne Sewerage Transfer Model (previously built for Melbourne Water by Urban Water Solutions) for dry weather flow, salinity and TOS.  The calibrated model enabled accurate quantification of TDS and TOS entering the Hobsons Bay Main from ground infiltration – a significant 70 tonnes per day and 3.2 tonnes per day respectively – and identified the portion of the system that contributed the bulk of these loads.