Fyansford Pressure Sewer System Modelling
Urban Water Solutions was engaged to assist in the modernisation of Fyansford's historic Paper Mill precinct, with the goal of supporting existing businesses and encouraging new local development.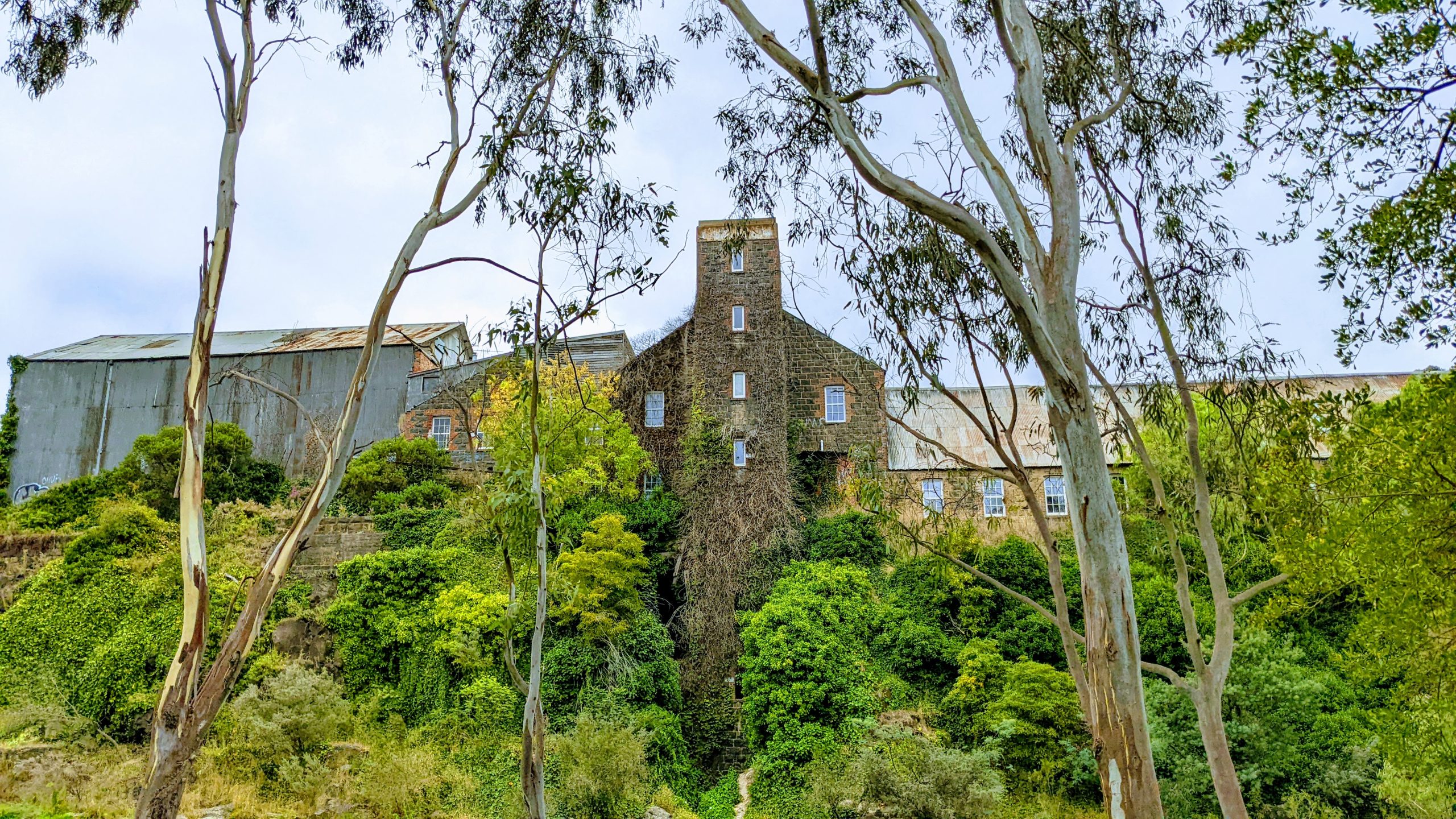 In mid-2021, Regional Development Victoria announced a $ 1 million grant for the area to "enable the precinct to expand and be better set up to attract new business tenants".  The creation and access to sewerage services is critical for achieving this goal. 
As the site is right next to the Barwon River, it is at a significantly lower elevation than the surrounding terrain, thus necessitating the construction of a pressure sewerage system (PSS) to connect into the existing Barwon Water gravity system.
Urban Water Solutions was engaged by Aquatec to analyse the hydraulics of the proposed alignment, both for the initial stage of the PSS and for a proposed future expansion.
UWS created a dynamic hydraulic model in InfoWorks ICM of the proposed PSS design and simulated the flows though the network. This allowed us to examine predicted flushing velocities, pressures, sewage age and air movement within the system, and modify pipe sizes and locations to optimise for each of these factors.
Urban Water Solutions is glad to have been a part of such an important project for regional growth and development.